Read What Gartner® Has to Say About

Intelligent Data Services for Transforming IT Operations
Learn more about advanced storage technologies and how they impact data center modernization.
Please complete the form for immediate access.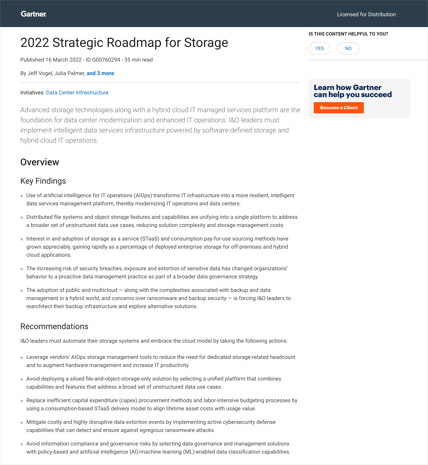 Gartner, 2022 Strategic Roadmap for Storage, Jeff Vogel, Julia Palmer, Michael Hoeck, Jerry Rozeman, Joseph Unsworth, 16 March 2022
Gartner logo disclaimer:
GARTNER is a registered trademark and service mark of Gartner, Inc. and/or its affiliates in the U.S. and internationally and is used herein with permission. All rights reserved.